Updated By: LatestGKGS Desk
Andhra Pradesh's new capital Amaravati to be the future model city of India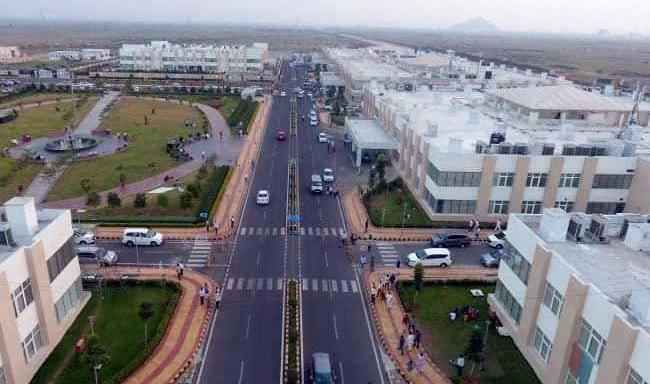 The Urban Utopia of India: Amaravati to be one of the most sustainable cities of the world
Taking the first step towards planning a capital city, the state government of Andhra chose a central location as a capital city and named it after the historical town of Amravati. The state government's policies highlight the dire need to provide the basic amenities to its citizen and simultaneously work on developing them into smart cities.
The new capital of Andhra Pradesh is being built on the bank of the Krishna River, over 217.2 sq km of area, and it is India's first Greenfield smart city representing the 100 smart city project of PM Narendra Modi. Amravati will cost $6.5 billion to build. The 60% of the city will be water and plants, and the solar energy will have big space in empowerment.
The seed capital area of Amravati has been designed by Singapore's Surbana Jurong. It is spread over 16.9 sq km with an 8-kilometer frontage on the Krishna River. This will be the core of the city, housing government offices, business districts, and a population of about 3 lakh people.
Amravati is expected to create 430,000 jobs, in schools, hospitals, hotels, and banks. The city will be built by the year 2021 according to the government but due to the slow construction, it may take longer than expected.
Latest Andhra Pradesh Updates