Updated By: LatestGKGS Desk
APEC Summit 2018 held in Papua New Guinea Theme, Objectives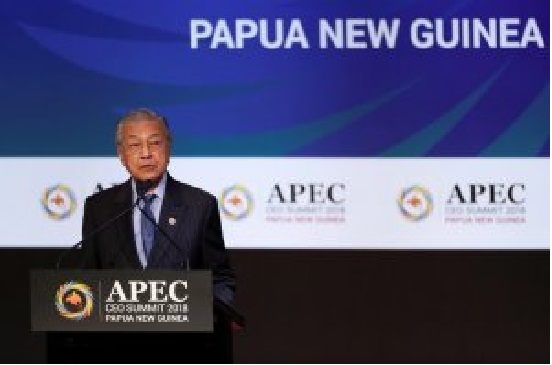 The Asia Pacific Economic Cooperation summit was held in Port Moresby Papua New Guinea
Papua New Guinea is the poorest of the 21 countries in APEC, has hosted the summit.
The capital of Papua New Guinea is Port Moresby and it's currency in Papua New Guinea Kina.
The meeting will bring together world and business leaders, with trade talks high on the agenda.
APEC was established in 1989 to further enhance economic growth and prosperity for the region and strengthen the Asia -Pacific community.
APEC's 21 member economies are Australia; Brunei; Canada; Chile; Peoples Republic of China; Hong Kong; China; Indonesia; Japan; Republic of Korea; Malaysia; Mexico; New Zealand; etc.
There were many benefits of APEC is that making it easier to trade across borders. Leaders of APEC is to achieve the' Bogor Goals ' of free and open trade and investment by 2020.
APEC has worked to reduce tariffs and another trade barrier across the Asia Pacific region, creating efficient domestic economies and dramatically increasing.