Updated By: LatestGKGS Desk
New Definition of Kilogram: Find out what difference it will make In market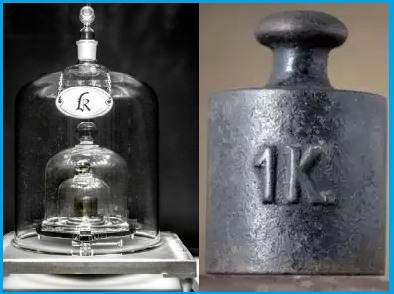 New Definition of Kilogram: Find out what difference it will make in the market: Details, Highlights
Since 1889. the kilogram anywhere in the world, for any purpose, is based on the exact weight of a golf-ball-sized chunk of platinum and iridium stored under three glass bell jars in a vault in an ornate building of Versailles near Paris. It was monitored by the International Bureau of Weights and Measures.
Till date, Mass is internationally defined by this prototype, also nicknamed "Le Grand K," which means that if this original kilogram loses material, as it has done, the whole rest of the universe gets heavier.
Now, the scientific measurement will determine the kilogram. In this bid, a meeting of scientists from across the world in Paris has been decided unanimously. However, changing the method of measurement will not make any difference in the market size or to weighing anything.
The new definition will come into effect from 20th May 2019. The kilogram will be defined through a very small but immovable load. For this, "Planck Constant" will be used. Measuring the weight for a new definition will make a scalable name called Kibble.
Now its base will not be the platinum-iridium cylinder. Instead, it will be decided on the basis of Planck Constant. In quantum physics, the Planck Constant is prepared from the connection between the frequency of particles such as energy and photons.