Updated By: LatestGKGS Desk
70 million children in Yemen affected by starvation: UNICEF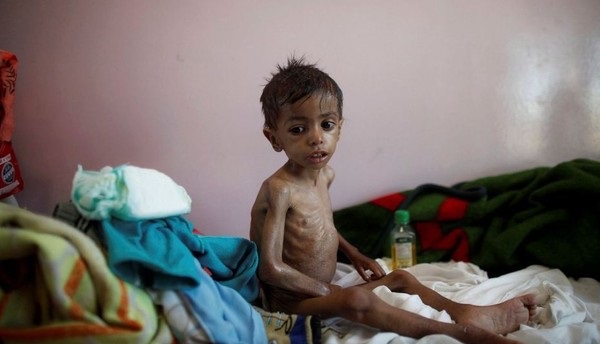 The United Nations International Child Protection Fund (UNICEF) has recently released a report on the miserable condition of children in Yemen.
According to UNICEF, more than 70 lakh children in Yemen are facing severe starvation.

According to UNICEF, so far 6,000 children have died or have been seriously distressed since the year 2015.
Main points of UNICEF report

According to the report released by the United Nations, there is a dire need of food for 22.2 million people of Yemen, in which 84 lakh people have been warned of severe starvation.

Yemen is passing through the biggest famine of 100 years, in which the children of this region are being affected most.

Geet Caplan, Regional Director of Eastern and North Africa, UNICEF says that more than 10,000 people have been killed due to starvation in Yemen.
In Yemen, more than half of children in more than 1.4 million people and one million children in addition to them are unsafe to eat.

Families have to fight for health facilities for the sake of treating common food and diseases.

More than two-thirds of the population of Yemen (64.5 per cent) do not know whether they will be able to feed the next time.

Nearly two million women in Yemen have been living in a very dangerous condition due to hunger.
There are about 11 lakh women who are not able to get one meal of time.
Latest Unicef Updates