PM Narendra Modi unveils world's largest statue of Sardar Patel on Oct 31st birthday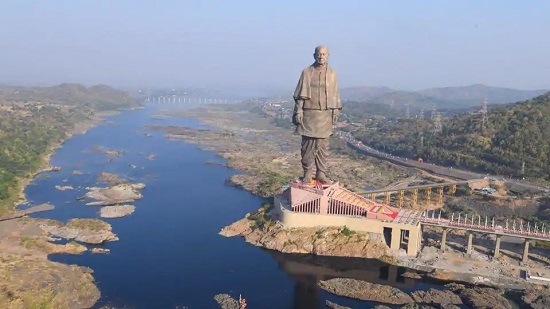 STATUE OF UNITY on 31 October, dedicated to Iron Man Of India Sardar Vallabh Bhai Patel on his birth anniversary in Gujarat
The world largest statue, the statue of Unity is dedicated to the nation by our prime minister on 31 October 2018.
As on 31 October, Sardar Vallabh Bhai Patel was born so on his birth anniversary at Kevadiya in Narmada District of Gujarat.
The statue is of 182 meters. At the inauguration our prime minister and another political leader will pour soil and Narmada water into a Kalash to mark the dedication of the Statue of Unity to the nation as well they spiritually give Abhishek to the statue.
Prime minister will give his views with all another position holder.
He will visit the museum and exhibition and the viewer's gallery .the gallery is at 153 meters height can gather up to 200 visitors at one time .it gives the fantabulous view of the Sardar Sarovar Dam, its reservoir and Vindhya mountain range.
In the ceremony, there will be cultural programmes too where flypast of IAF aircraft and performances of cultural troupes.
It is one of the greatest achievement for the country as it will give great importance to our leader's achievement.