Updated By: LatestGKGS Desk
Supreme Court: Ayodhya Dispute Title Case Hearing Starts from 29th Oct 2018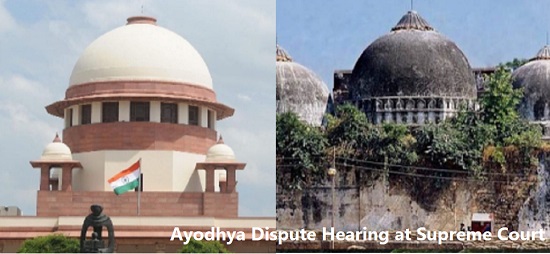 Ayodhya Dispute hearing to start from 29th October 2018 at Supreme Court for Title Suit
The Supreme Court, hearing the Ayodhya case, pronounced the important verdict on September 27, 2018. The Supreme Court has refused to send a large bench to the issue related to accepting Islam as an integral part of Islam's reading of the mosque.
With this, the Supreme Court has also said that this issue is completely different from the Ayodhya case. After the decision comes, hearing of Babri Masjid and Ram Janmabhoomi dispute will start soon.
Supreme Court's decision
Justices Ashok Bhushan and Chief Justice Dipak Misra have refused to send this case to the constitution bench.
The Supreme Court said that there is no need to reconsider a decision of the year 1994.
According to the court, prayer in the mosque is not an integral part of Islam.
The decision will have an impact on the Ram Janmabhoomi dispute, the hearing will now start. Which has stopped for the past seven years.
In the bench of three judges, Chief Justice Deepak Mishra and Justice Ashok Bhushan refused to send this case to a big bench. At the same time, Justice Najir wanted to send this case to a big bench.
Justice Nazir said, "This matter should have been sent to a big bench because it happened on the Allahabad High Court verdict."