Updated By: LatestGKGS Desk
Biofuel Benefits, Biofuel vs Petroleum Fuel, Role in Environment Protection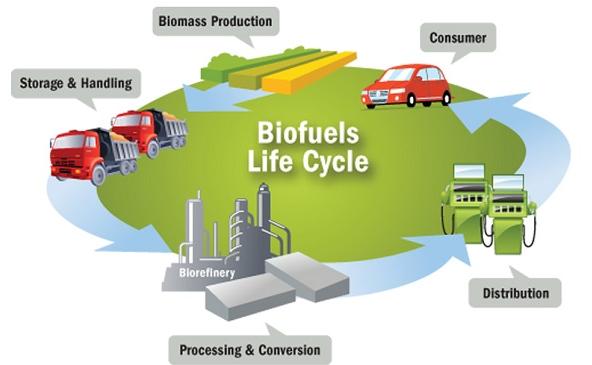 Biofuel Benefits, Role In Environment Protection, Health, Supremacy over Petroleum Fuel, Low carbon footprints
Biofuel absorbs carbon dioxide from the atmosphere when its plant matter base (biomass) is grown. The carbon dioxide is then released back into the atmosphere when the fuel is burnt.
The estimated annually 62 MMT of Municipal Solid Waste gets generated in India. There are technologies available which can convert waste/plastic, MSW to drop in fuels. One ton of such waste has the potential to provide around 20% of drop-in fuels.
The combustion of petrol and diesel produces many different types of local air pollutants. It is anticipated that Bio-based fuels can provide an estimated 80% reduction in overall CO2 lifecycle emissions compared to fossil fuels.
In Health Benefits of Biofuel
Prolonged reuse of Cooking Oil for preparing food, particularly in deep-frying is a potential health hazard and can lead to many diseases.
Used Cooking Oil is a potential feedstock for biodiesel and its use for making biodiesel will prevent diversion of used cooking oil in the food industry.
In Market Benefits of Biofuel
Producing biofuels lessens the dependence on traditional fossil fuels and improves the diversity of fuel supply.
Sustainable biofuels is an attractive alternative to fossil fuels because their production is not limited to locations where fossil fuels can be drilled, enabling a more diverse geographic supply.
Extra Benefits of Biofuel
Biofuels are green fuels in that they do not contribute to the carbon dioxide (CO2) burden. Biofuel is non-toxic and biodegradable.
Unlike petroleum diesel, renewable diesel is derived from a sustainable resource that will not run out.
Biofuels burn more efficiently than petroleum diesel and are typically less flammable.