Updated By: LatestGKGS Desk
Research: genes discovery for more digestive varieties of Groundnut (Peanuts)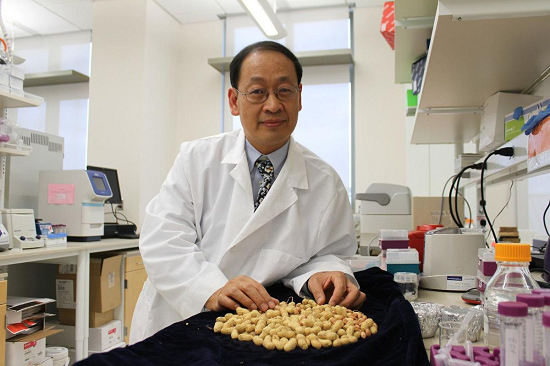 Agriculture: Genetic varieties of peanut, research, and source of energy
In research of Indian and American scientists, such genes have been identified, which can be helpful in developing more digestive varieties of groundnut. According to scientists, these varieties of groundnut can be the means of removing malnutrition due to lack of minerals.
Scientists have identified jeans named AHIPIPK1, AHIPK2, and AHIPPK1 in the synthesis of phytic acid in groundnut. According to scientists, the use of these jeans can be made from low-fat peanut varieties.
Scientists of the Indian Agricultural Research Institute and the Indian Oilseeds Research Institute and the Florida Agriculture and the Mechanical University of America, located in Junagadh, Gujarat, located in Junagadh, Gujarat, have achieved this success in a joint study.
Because of the abundant amount of minerals present in groundnut, it is considered as a complete diet. There are minerals up to 2-3% in groundnut. It is considered a good source of iron, potassium, calcium, sodium, and magnesium. It also contains some quantities of manganese, copper, zinc, and boron.
The amount of protein in it is 1.3 times as compared to meat, 2.5 times the eggs and eight times more than fruits. Various types of 30 vitamins present in groundnut and beneficial for health can be helpful in fighting mineral malnutrition.