Updated By: LatestGKGS Desk
Bio-metric Boarding Technology Features, Benefits, Usage at Airports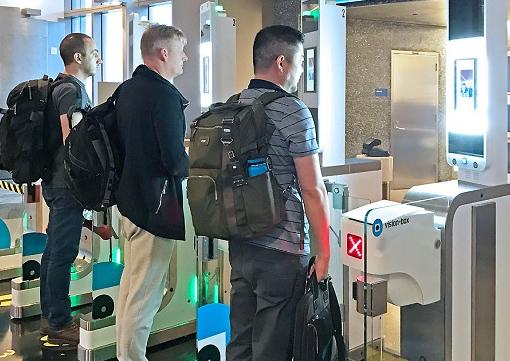 Biometric Boarding Technology Features, Benefits and Comfort for Passengers
Passengers will not be required to show boarding passes in Karnataka as part of a campaign launched by the Bangalore Airport of Karnataka and the exercise of complete digitalization. Bangalore's Kempegoda International Airport will become the first airport in India to do this.
All preparations have been done at the airport for the paperless journey and the use of face recognition for the boarding pass will start from 2019. China is the first country to use biometric boarding technology in the Asian countries.
Bangalore International Airport Limited (BIAL) and Vision-box, which operates Bengaluru Airport, have signed an agreement to launch paperless biometric self-boarding technology.
In the first phase of implementation of this facility at Bengaluru Airport, passengers of Jet Airways, Air Asia and SpiceJet will be available in the first quarter of 2019.
Biometric technology will identify the passengers' faces and they will be able to go to the airport. They will not have to show boarding passes, passports or other identity documents again and again.
This agreement was done in the presence of Portuguese Prime Minister Antonio Costa of Indian origin. With them, there was also the Ambassador of India, Nandini Singla, in Portugal.
According to the website of the Portuguese software company Vision Box, the company first used Face Recognition for passengers at Los Angeles Airport in March 2018.
There was the use of biometric boarding instead of a boarding pass, which provided travellers with a lot of comforts. The purpose of biometric boarding is to make the journey of travellers easier than ever. This will not necessarily show them the boarding pass.