Updated By: LatestGKGS Desk
Cashless Transactions or Digital Payments: Details, Features, Benefits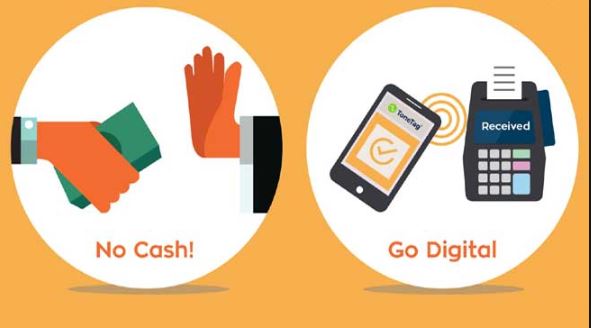 Cashless Transactions or Digital Payments: Details, Features, Benefits
Cashless Transactions or Digital payments refers an economic state whereby financial transactions are not conducted with money in the form of physical banknotes or coins, but rather through the transfer of digital gateway (usually an electronic representation of money) between the two transacting parties.
In India, an initiative called as Cashless India was launched which is the Digital India program, a flagship program of the Modi Government of India with a vision to transform India into a digitally empowered society and knowledge economy.
"Faceless, Paperless, Cashless" is one of professed role of Digital India.
Features & Benefits
Online transactions give you the time, time, convenience. Shopping, investment, bills payment can be made online at all.
Time-saving - Banks need not go to the facility due to the convenience of Online NEFT or RTGS on the phone or on the computer.
Every transaction is accounted for - All financial activity is tracked through online transactions. The date on which date you have transacted is recorded every time.
Alternatives to online- Online cashless transactions are given a lot of options, where you can compare the product or service to make transactions.
You can easily file a complaint - Whether you make a bank transaction or shopping, you can file a complaint about any disturbance caused as you have a permanent record of all of your transactions.