Updated By: LatestGKGS Desk
Central State Relation - Legislative, Administrative and Financial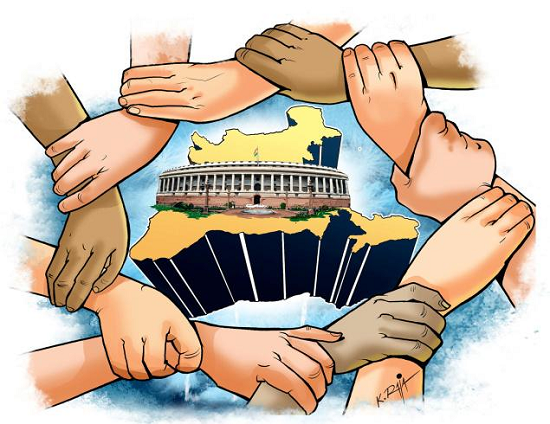 Central State Relation - Legislative, Administrative and Financial, Indian Union
In India, the state was not a ' sovereign ' entities before the formation of the Union.
As such, there was no need for safeguards to protect 'states'. Due to the urgency of the situation, the Indian Union has achieved the characteristics that are quite different from the American model.
Under the Indian Constitution, the residual powers have been assigned to the Union and not to the states. However, it can be noted that the Canadian Constitution does the same mode of distributing the powers cannot be considered as eroding the federal nature of the Constitution.
Although there is a division of powers between the Union with the power to exercise control over the legislation as well as the administration of the states. By a state, the law can be rejected by the President when reserved by the Governor for his views.
The governor is appointed by the President of the Union and organizes the office "during his pleasure". Again these ideas are found in the Canadian Constitution though not in the Constitution of the U.S.A.
The Constitution of India also present the Constitution of the State along with the Union, and there is no state except Jammu and Kashmir, has a right to determine its own (state) Constitution.
Latest Central State Relation Updates