Updated By: LatestGKGS Desk
Indian classical music and their types, ragas, and different instrument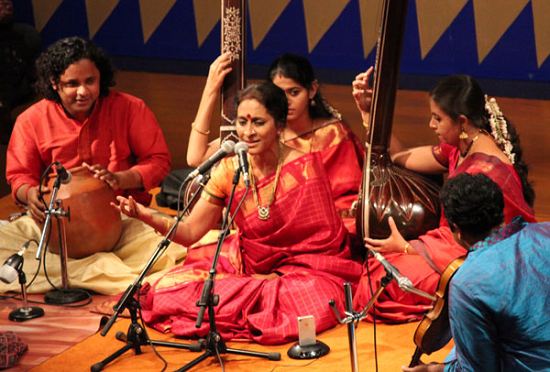 Indian classical music has been divided into two types - Hindustani style and Karnataka style
Hindustani classical music:- It is one of the two main styles of Indian classical music. In this genre, the musical structure and the possibility of elementalism are centred around it. In this style, the scale of "pure tone octave or octave of natural vowels" has been adopted.
The spread of Muslim civilization in the 11th and 12th centuries gave a new dimension to the direction of Indian music. "Medieval Muslim singers and heroes maintained Indian values. In Hindustani music genre such as" Dhrupad, Dhhamar, Hori, Khayal, Tappa, Chaturang, Rasasagar, Tarana, Sargam and Thumri ".
Carnatic Music:- This style creates music that is made in the traditional octave. This is the name of the South Indian style of Indian classical music, which is quite different from the style of northern India, Hindustani music.
In this style, most devotion is in the form of music and most of the compositions are addressed to Hindu deities. Apart from this, some parts are dedicated to loving and other social issues too.
There are many types of components in this style of music - such as the elemental section vowel-imagined to be performed with a drummer at medium and fast speed. In this style, it is usually accompanied by the earthquake.
In the free rhythm with the soils, the melodic elemental belt is called 'Thanam'. But those segments in which there is no need of Mriggam are called 'Ragam'.
Tyagaraja, Muthuswami Dikshitar and Shyama Shastri are called 'trinity' of the Carnatic music genre, whereas Purandar Das is often called the father of the Karnataka-style.