Updated By: LatestGKGS Desk
Proning Process for COVID-19 Self Care, Improving Oxygen level in the body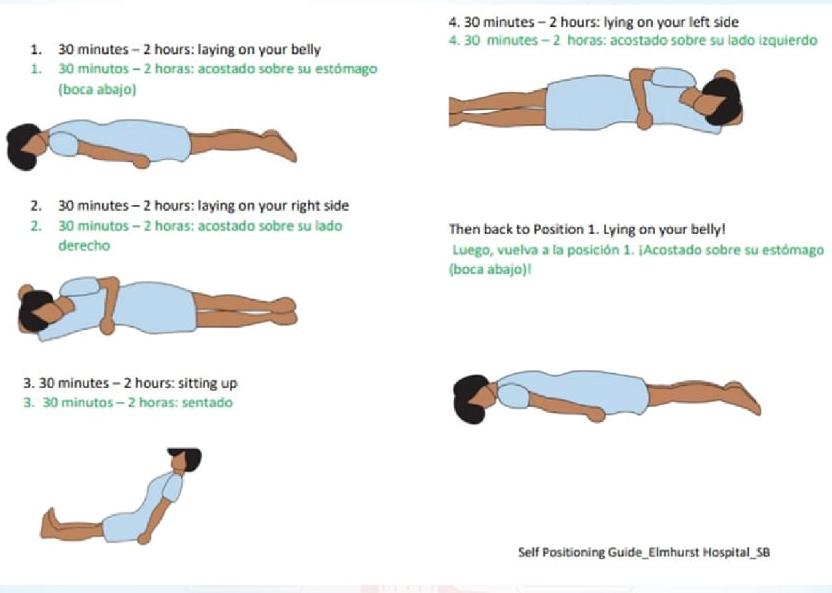 Proning is the process of improving oxygen level in the patient body by lying face down onto their stomach
According to the Ministry of Health, proning is a process by which the patient can maintain his oxygen level on his own during COvid 19 pandemic. Prone position oxygenation techniques are up to 80 percent effective.
Prone position process has to be completed by lying on the stomach. This procedure is medically acceptable, which improves breathing and supports oxygen levels.
Proning is very helpful for corona patients in home isolation. The prone position is safe and can be controlled if oxygen levels in the blood deteriorate.
This has led to good results in patients admitted to the ICU as well. This process is most effective if the ventilator is not found.
When to do Proning
This process has to be adopted when the corona patient is having trouble breathing and the oxygen level falls below 94. If a corona patient is in home isolation, keep checking patient oxygen level from time to time. Apart from this, fever, blood pressure, blood sugar should also be measured periodically. With the right procedure in place, proning is helpful in saving many lives.