Updated By: LatestGKGS Desk
Latest Daily Current Affairs 30th June 2018 GK GS Bulletins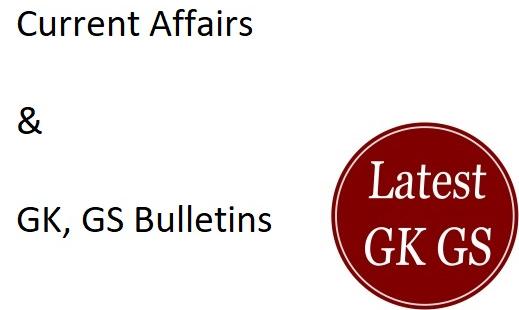 Latest Daily Current Affairs GK GS Bulletins
1. International Asteroid Day Observed On 30th June 2018.
2. Madhya Pradesh Government To Be Awarded For Reducing Maternal Mortality Ratio in 2018.
3. Vice President Venkaiah Naidu released Rs 125 commemorative coin and Rs 5 denomination public coin on National Statistics Day.
4. Union Government Approved Draft Act To Replace UGC with Higher Education Commission of India (HECI).
5. FSSAI Recommends Life Imprisonment, Rs10 lakh Fine for Food Adulteration.
6. The United States placed North Korea as 'Worst Human Trafficking Country' for 16th year
7. Maharashtra Government 'Kanya Van Samruddhi Yojana' Scheme
8. The US Ambassador Nikki Haley Visited India.
9. The Government of India Notified Electoral Bond Scheme 2018
10. Rani Rampal to lead Indian Women's Hockey team in 2018 World Cup
11. According to TRAI (Telecom Regulatory Authority of India), Mukesh Ambani-ledReliance Jio surpass Vodafone India as the country's second largest operator in terms of "access service gross revenue"
12. A summit between Russian President Vladimir Putin and U.S. President Donald Trump will be held on 16th July 2018 in Helsinki, Finland.
13. The Export-Import Bank of India(Exim Bank) announced that it has extended USD 10 million worth of line of credit (LOC) to Seychelles for healthcare and procurement of goods and projects
14. NASA To Launch World's Lightest Satellite Designed By Chennai Students
15. Prime Minister Narendra Modi on 29th June 2018, laid the foundation stone of National Centre for Ageing at AIIMS-New Delhi.