IMF: India is source of growth for the global economy in coming decades- Details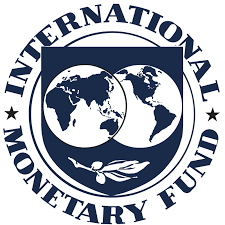 IMF: India is the source of growth for the global economy in coming decades- Details, Highlights
International Monetary Fund (IMF) has said that India is a source of growth for the global economy for the next few decades.
Releasing the report of its annual consultations with India, IMF's mission chief for India, Ranil Salgado said that India contributes 15 percent of the growth in the global economy in purchasing power parity measures. He said this is next to only China and the UnitedStates.
In the IMF report, the IMF has forecast India's growth to rise to 7.3 percent in the financial year 2018-19 and 7.5 percent in the financial year 2019-20, on strengthening investment and robust private consumption.
The IMF report also described the Goods and Services Tax (GST) as a "milestone reform" in India's tax policy.
International Monetary Fund (IMF)
Founded: 27 December 1945
Founders: John Maynard Keynes, Harry Dexter White
Headquarters: Washington, D.C., United States
Membership: 189 countries
CEO: Christine Lagarde