Updated By: LatestGKGS Desk
World Bank Global GDP Rankings 2018: India is the 7th largest economy in the world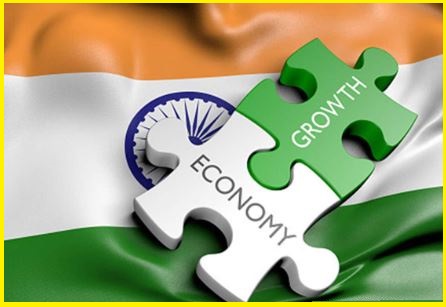 World Bank Global GDP Rankings 2018: India is the 7th largest economy in the world
According to the World Bank's compiled data, the global GDP rankings 2018, India has moved down to the 7th place rank.
The UK and France once again moved ahead of India to reclaim their 5th and 6th spots respectively in the global GDP rankings.
According to the 2017 World Bank report, India had become the 5th largest economy with $2.65 trillion economies, displacing UK and France.
The World Bank data for 2018 showed that India is the 7th largest economy in the world at $2.73 trillion.
India still remains the fastest-growing major economy in the world. The growth is estimated to slow to 7% in the current fiscal year that ends in March 2020.
Top 10 Nations Economies of 2018
| | | |
| --- | --- | --- |
| Rank | Country | Value ($ Trillion) |
| 1 | United States | 20.5 |
| 2 | China | 13.6 |
| 3 | Japan | 5.0 |
| 4 | Germany | 4.0 |
| 5 | United Kingdom | 2.8 |
| 6 | France | 2.8 |
| 7 | India | 2.7 |
| 8 | Italy | 2.1 |
| 9 | Brazil | 1.9 |
| 10 | Canada | 1.7 |
World Bank
Headquarters: Washington, D.C., United States
Founded: 1944
Founders: John Maynard Keynes, Harry Dexter White
Latest World Bank Updates