Blue Economy Details, Features, Aim, Benefits, Significance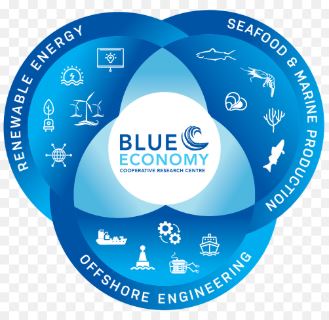 Blue Economy Details, Features, Aim, Benefits, Significance
Modi 2.0 Government's Finance Minister Nirmala Sitharaman presented Union Budget 2019 on 5th July 2019 where she announced to introduced & leverage "Blue Economy" in India.
It is believed that about 90 percent of India's total trade is by sea route. In such a case, the Blue Economy is not only strategic but economically beneficial for India.
Blue Economy is very crucial for India's economic development. India has a strategic location in Indian Ocean region (IOR), and on this basis, it endorses growth of Blue Economy in a sustainable, inclusive and people-centered manner through the framework of Indian Ocean Rim Association (IORA).
Blue Economy structure is environmentally friendly because large cargo goods can be transported from one place to another in the maritime area, and without the help of trucks or railways.
In India, there are many areas that are connected to the sea borders. For this, special funding is given on sustainable development in order to pay attention to human welfare on a large scale.
About Blue Economy
Blue Economy is a growing concept which encourages better stewardship of our ocean or 'blue' resources in an eco-friendly way.
Blue Economy emphasises the thinking behind the Commonwealth Blue Charter, highlighting, in particular, the close linkages between the ocean, climate change, and the wellbeing of the people of the Commonwealth.
Blue Economy consists of various verticals like aquaculture, maritime tourism, blue-biotechnology, ocean energy, marine mining, offshore oil, and gas, etc.