Updated By: LatestGKGS Desk
India Marked 76th anniversary of Quit India Movement: Details, Significance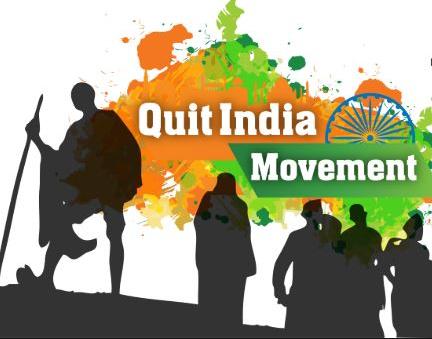 India Marked 76th anniversary of Quit India Movement: Details, Significance, History
The 76th anniversary of 'Quit India Movement' was marked across India on 8th August 2018.
On this day in 1942, father of the nation Mahatma Gandhi gave the famous clarion call of 'Do or Die' to all Indians to drive the British away from the country.

The Quit India Movement, also known as the August Kranti Diwas, was launched at the Bombay session of the All-India Congress Committee (AICC), at the height of the Second World War.
As the World War II progressed, Mahatma Gandhi intensified his protests for India's complete independence. He drafted a resolution calling for the British to Quit India which was followed by Mahatma Gandhi's 'Do or Die' Quit India speech at the Gowalia Tank Maidan in Bombay (Mumbai).
The Quit India Movement was a civil disobedience movement, which commenced in response to Gandhi's call for immediate self-rule by Indians and against sending Indians to fight on behalf of Britain in World War II. The movement called for India's immediate independence.
The Quit India Movement was aimed at forcing the British Government to the negotiating table by holding the Allied war effort hostage.
Mahatma Gandhi asked all teachers to leave their schools and other Indians to leave their respective jobs and take part in this movement.
The Indian National Congress led the Quit India Movement to demand the British to leave India immediately and to transfer the political power to INC.
However, the British refused to grant immediate independence and stated that it could only be granted after the war ended.