Updated By: LatestGKGS Desk
India issued Rs 470 million to Nepal for Postal Highway Project: Details, Highlights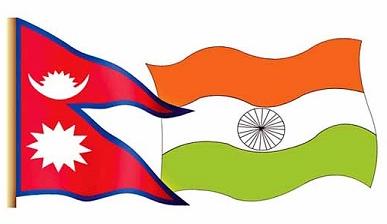 India issued Rs 470 million to Nepal for Postal Highway Project: Details, Highlights
India has released additional Rs. 470 million (Nepali) for Phase I of Postal Highway Project being constructed in Southern Plains of Nepal. The amount released will help to maintain fund liquidity for ongoing construction of 14 road packages under Postal Highway Project.
India is providing financial assistance to Nepal since 1950 for infrastructure development as part of its multi-sectoral India-Nepal Economic Co-operation Programme.
With the release of recent additional funds, India so far has released Rs 2.35 billion to Nepal out of total grant assistance of Rs. 8.00 billion committed to implementing 14 packages under Packages 2-6 of Phase I of Postal Highway Project. The Package 1 of the Project comprising two road sections Dhangadhi-Bhajaniya-Satti road and Lamki-Tikapur-Khakraula have already been completed with help of India's grant assistance worth Rs 1.02 billion. The two roads were opened for service in January 2017.
About Postal Highway
Postal Highway is also called Hulaki Rajmarg which runs across Terai region of Nepal, from Bhadrapur in the east to Dodhara in the west, cutting across the entire width of the country.
Postal Highway is the oldest highway in Nepal constructed by Juddha Shumsher Jung Bahadur Rana and Padma Shumsher Jung Bahadur Rana to aid transportation and facilitate postal services throughout the Himalayan nation.
Latest India And Nepal Updates