President Pranab Mukherjee presents APJ Abdul Kalam IGNITE award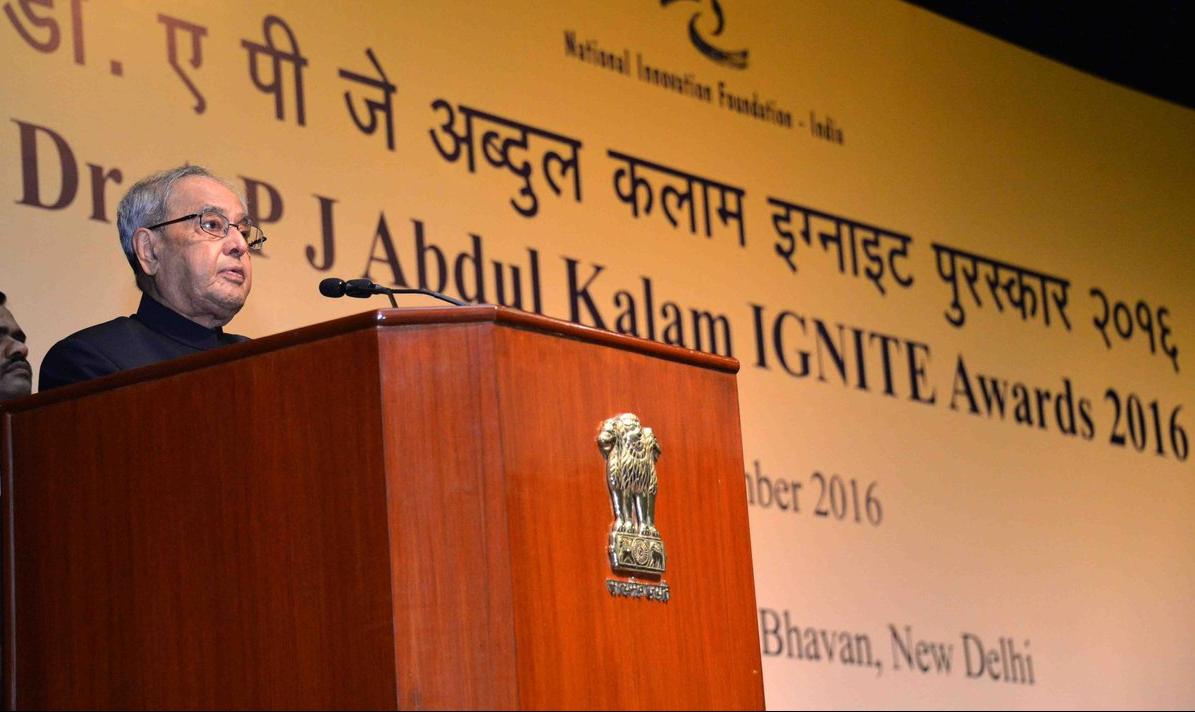 President Pranab Mukherjee presented Dr.APJ Abdul Kalam Awards at Rashtrapati Bhawan
The President of India Shri Pranab Mukherjee presented Dr. APJ Abdul Kalam IGNITE awards presented by National Innovation Foundation on 7th November at Rashtrapati Bhawan.
Speaking on the occasion, President stated that above 50,000 people from 458 districts across the country send their applications.
President praised NIF for successfully, identifying, nurturing and recognising the young talent from all over the country
Pranab Mukherjee stated that there us need to create innovation ecosystem in the country.
President was also delighted to see the creative ideas and innovation in exhibition.
These exhibitions were so unique that it does not only promise to preserve our diversity but also benefits the society.
President also calls upon various experts, educationists, corporate and community leaders to explore ways of extending recognition to these children.