Award winners of Dr.APJ Abdul Kalam IGNITE Awards 2016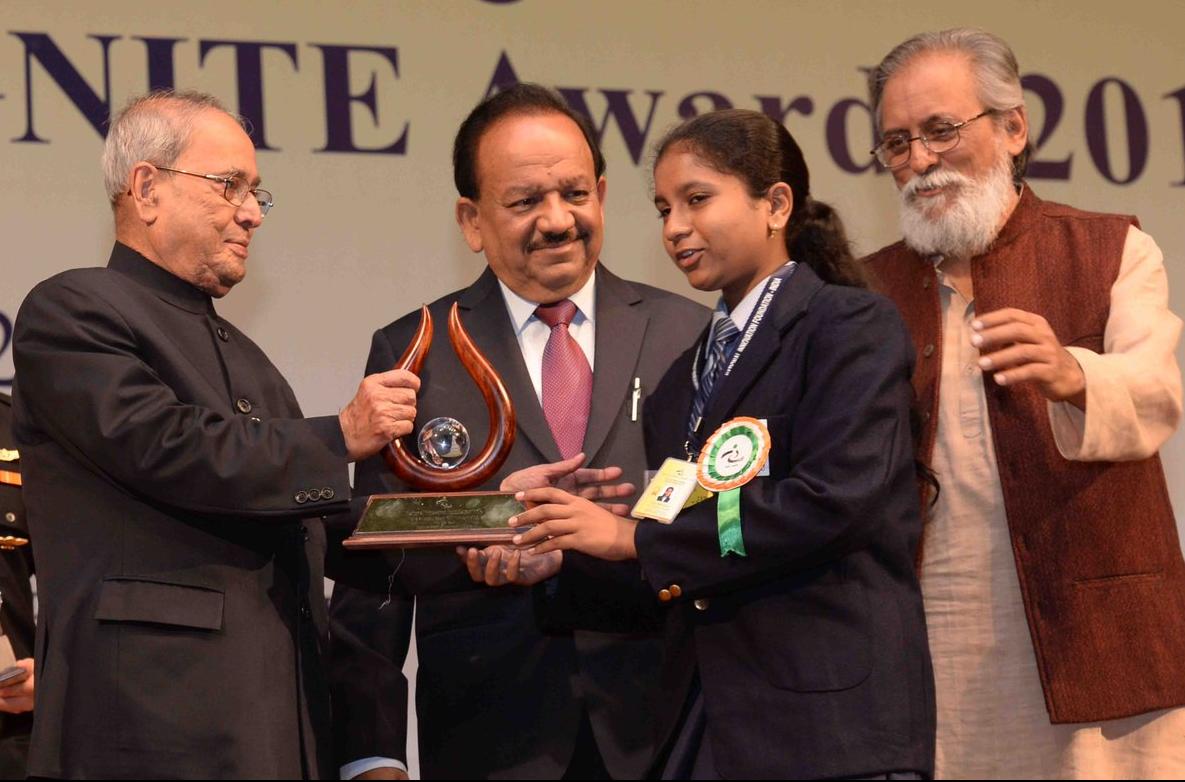 Award Winners of Dr.APJ Abdul Kalam IGNITE Awards 2016 presented by Shri Pranab Mukherjee
President of India, Shri Pranab Mukherjee presented DR.APJ Abdul Kalam IGNITE awards 2016 to creative young people of the society.
Gayatri S and Pranav S wins the award for Emergency light in two wheelers.
Sheeren Sheikh wins APJ IGNITE awards for Tiffin Box that reminds one to wash hands.
President also presented award to Arjita B Patra for Monitoring Device to stop mishap in a vehicle.
The students through their innovative ideas upto class 12 showed their ideas and innovations
Maidari Devi was awarded for Container Cleanliness indicator.
Dhanurjaya Dehury wins award for Pedal-operated vegetable cutting machine.
System to protect turtles at beaches by Sumit Biswas also bags the award.
Around 55,000 applicants from 458 districts have participated and out of those very less of them were chosen and given award.