Updated By: LatestGKGS Desk
WCD Ministry issued advisory on the dangerous online internet game 'Momo Challenge'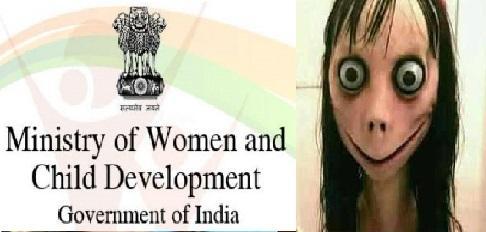 WCD Ministry issued an advisory on the dangerous online internet game 'Momo Challenge': Details, Aim, Purpose, Highlights
Union Ministry of Women and Child Development on 12th September 2018 has issued an advisory on the dangerous online internet game 'Momo Challenge'.
WCD Ministry has urged parents to monitor the social media activity of their children to ensure that they are not engaging in this 'Momo Challenge' deadly game.
Momo Challenge game consists of a variety of self-harming dares which becomes increasingly risky as the game progresses and it finally ends with a suicide challenge.
As per the WCD advisory, it recognised that the 'Momo Challenge'game has become viral on social media platforms, the WCD ministry asked parents to keep their eyes open and also said that they should not tell their children about it unless they believe that the child also knows about it.
WCD Ministry also gave guidelines on ways to protect a child from the 'Momo Challenge' online game.
WCD Ministry also listed signs that might indicate that a child is involved in the game. Some of the signs include becoming withdrawn from friends and family, persistent low mood, visible marks such as deep cuts or wounds on any part of the body
Latest Ministry Of Women And Child Development (WCD) Updates