Updated By: LatestGKGS Desk
TRAI Proposed Blockchain Technology To Restrict Spam Calls & Text Messages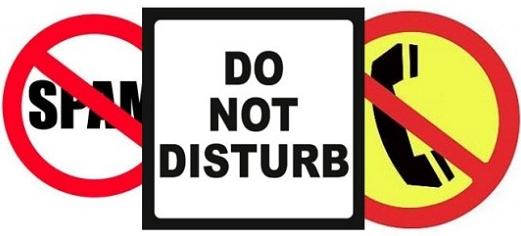 TRAI Proposed Blockchain Technology To Restrict Spam Calls & Text Messages- Details, Features, Benefits
The Telecom Regulatory Authority of India (TRAI) in its draft Telecom Commercial Communication Customer Preference Regulation, 2018 has proposed the use of blockchain technology to check the menace of Unsolicited Commercial Communication (UCC) or spam calls and text messages.
This TRAI initiative, if approved will be the first-ever time that any country in the world would implement blockchain technology in checking unwanted calls & texts.
The blockchain technology based norms to check the menace of UCC will record all communication between subscribers and entities, capturing customer consent for information and authorised telemarketing agencies. It will ensure two things, non- repudiative and confidentiality.
The blockchain technology will also be safeguarding the personal information of the consumers as well as for better check on unsolicited commercial calls. Only those authorised to access details will be able to access subscriber details and only when they need to deliver service.
Benefits
By implementing blockchain technology, all information can be recorded and more options can be given to customers regarding commercial communications.
The telemarketers will not have access to the database of telecom customers and they can only reach out to those, who have opted to receive communication. Moreover, any spammer who uses a normal 10-digit number to communicate with people can be tracked immediately after few people report to TRAI as data can be matched.