Updated By: LatestGKGS Desk
Israel PM Benjamin Netanyahu banned loudspeakers from Mosque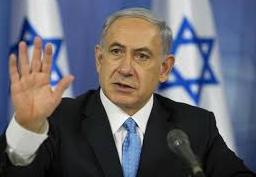 The Prime Minister of Israel Benjamin Netanyahu has approved the bill to ban the loudspeakers of the Mosque
Due to this approval, the 'Azaan' from the Mosques would be banned.
Netanyahu stated that he does not even remember how many times the citizens of Israel have complaint for the loud volumes of religious temples.
The bill was passed for all the religious temples but it was found that it was prepared only to target one religious group
The majority of people in Israel are Muslims out of 17.5% Arabs.
The Israel Democracy Institute, think-tank of Israel, have raised the voice against this approval of the bill.
Think-tank stated that this is only because of discrimination between the Arabs and Jews.
Latest Israel Updates