Union Government forms 8 Members Lokpal Search Committee under Justice Ranjana Desai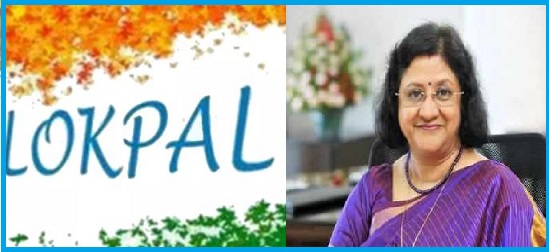 Union Government forms the Lokpal Search Committee under Justice Ranjana Desai: Details, Aim, Members, Highlights
Union Government has formed the Lokpal Search Committee on 27th September 2018, under the chairmanship of former Supreme Court judge Justice Ranjana Prakash Desai for recommending names for Lokpal members.
The Lokpal Search Committee will act as an anti-corruption body. This initiative has been taken four years after the Lokpal and Lokayukta Act was created.

Eight Members of the Lokpal Search Committee are
Justice Sakha Ram Singh Yadav
Retired IAS officer Ranjit Kumar
SBI Chief Arundhati Bhattacharya
Former Gujarat Police head Lalit K Panwar
Former judge of Allahabad High Court Shabbirhusein S Khandwawala
Prasar Bharati chairperson A Surya Prakash
ISRO Head AS Kiran Kumar
About Lokpal and Lokayuktas Act, 2013
The Lokpal and Lokayuktas Act was passed in 2013 to constitute a statutory body to inquire into allegations of corruption against public functionaries.

Under this Act, the appointments to Lokpal is made by a high-level selection committee of the Prime Minister, Lok Sabha Speaker, Leader of Opposition Party (LoP), Chief Justice of India and an eminent jurist chosen by them.

The sub-section (2) of Section 4 of the 2013 Lokpal Act makes it clear that an appointment of the chairperson or members of Lokpal will not be invalidated merely because one of the members of the selection committee, the LoP, is missing.