Updated By: LatestGKGS Desk
Note ban:Petrol Pumps to provide cash upto Rs.2000 by debit card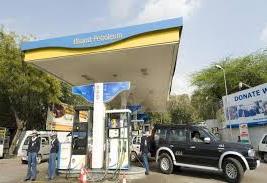 The selected petrol pumps to provide cash upto Rs.2000 by just swiping the debit or credit card
New relief policy by the government to easily provide cash to the people.
After the ban of 500 and 1000 note people are suffering a lot by standing in queues outside the ATM and banks.
Petrol Pumps to serve as ATM upto Rs.2000
For exchanging or withdrawing the amount, the bank has to make several entries but by this move cash would be quickly and easily provided by the petrol pumps in just few minutes.
It is necessary to have a POS machine at the petrol pumps to withdraw the amount and by this move 2500 petrol pumps have been installed to provide cash.
It is expected that 20,000 outlets would be installed in next three days to provide cash to the people.
Latest 500 1000 Notes Ban Updates