Current Affairs: 20 Nov 2016 headlines nation, sports, research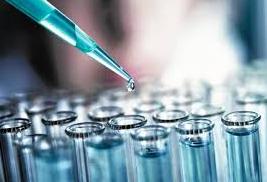 Current Affairs today: Headlines on Nation sports medical and science research 20th November 2016
1. Prime Minister Narendra Modi join Global Citizen India festival 2016 and talks about power of youth music and the need of Swachh Bharat.
2. President of India Pranab Mukherjee joins Indira Gandhi Memorial and delivers lecture on India Gandhi Centennial Lecture and also presented Indira Gandhi National Service Scheme Awards at Rashtrapati Bhawan.
Sports
3. PV Sindhu beats Korea's Sung Ji Hyun and enters China open final to face Chinese eighth seed Sun Yu.
4. India wins second test match held against England and Ravichandran Ashwin made a record for taking 5 wickets for the 22nd time
Research
5. Two Chinese Astronauts success Shenzhou 11 mission at Tiangong lab to build a space station.
6. Australian Researches finds liquid biopsy test to fight against skin cancer.
Business
7. Due to note ban, GDP growth rate to decline in the year 2017.