Updated By: LatestGKGS Desk
PM Narendra Modi addresses at Agra Rally about Government Schemes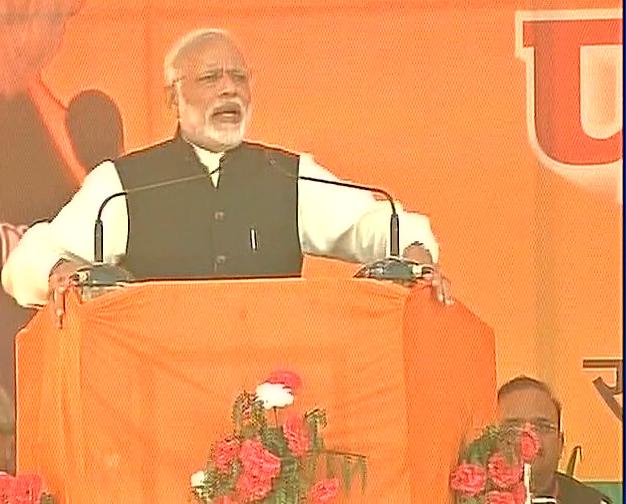 Prime Minister address at Agra rally about Government Schemes launched a
PM Narendra Modi expresses grief of death of passengers due to rail accident near Kanpur and government to provide financial assistance to people who suffered.
PM Narendra Modi stated that he launched Pradhan Mantri Awas Yojana to provide houses to poorest of poor by 2022.
Ujjwala Yojana, Jan Dhan Yojana launched for benefit of poor
Modi stated that Government is dedicated to poor people that is why he launched Jan Dhan Yojana to bring poor people to banking system.
Prime Minister also stated that he launched Ujjwala Yojana so that every household will have gas connection.
Prime Minister Narendra Modi also expressed his words on demonetisation and stated that despite of hardship, people are happy and appreciating government's decision.
PM assures people of India that this sacrifice of people don't go in vain and those involved in corrupt activities it's a setback.
Latest Narendra Modi Updates