PM Narendra Modi addresses Global Ciitizen India Festival 2016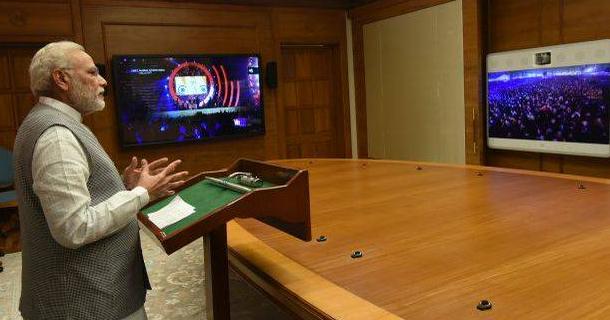 Prime Minister Narendra Modi joins via video conferencing Global Citizen India Festival 2016 held in Mumbai celebrities from Bollywood and foreign celebrities performed
Speaking on the occasion, Modi stated that youth brings energy and idealism and spoke on biggest challenges of the country.
PM stated that he is convinced that he can and he will built a swachh bharat free of all filth within one generation.
Prime Minister spoke on Poverty, malnutrition, unemployment, corruption AND Swachh bharat
Narendra Modi expressed that Poverty is the biggest challenge for any developing country and corruption, malnutrition, unemployment affects the poor people of the country.
Prime Minister Narendra Modi calls for people to work together for swachh bharat mission.
Prime Minister also spoke about the initiatives taken by the Government for the welfare of the people.