Updated By: LatestGKGS Desk
PM Narendra Modi Jan Jan ki Baat survey for Mann Ki Baat 27 Nov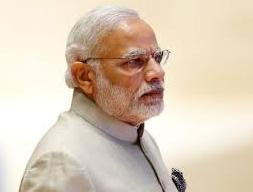 Prime Minister Narendra Modi's Jan Jan ki Baat survey for Mann ki Baat topics and suggestions
Prime Minister Narendra Modi has urged people to give him suggestions regarding ban of Rs.500 and Rs.1000 denomination notes.
Narendra Modi invites people of India to participate in survey on his mobile app. People's feed back might become part of upcoming Mann Ki Baat program on 27 Nov 2016.
Survey Jan Jan ki Baat conducted at Narendra Modi app regarding the demonetisation of currency notes
Several questions are asked by Prime Minister Narendra Modi and the user is required to give him suggestions.
Did you mind the inconvenience faced in our fight to curb corruption, black money, and terrorism and counterfeiting in corruption?
Did you think black money still exists in India?
Do you think the evil of corruption and black money needs to be fought and eliminated?
Suggestions are also asked by the Prime Minister Narendra Modi the user wants to share with him.
Ratings are also asked for the ban of 500 and 1000 notes by PM Narendra Modi.
Latest Mann Ki Baat Updates