Arianespace Launches Morocco 2nd Earth Observation Satellite 'Mohammed VI-B'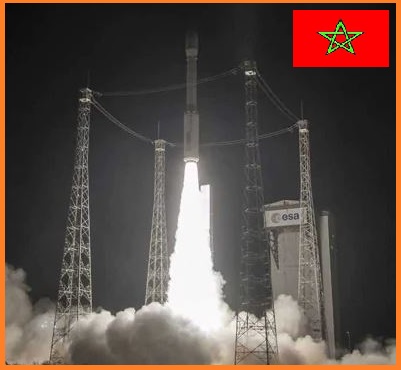 Arianespace Launches Morocco 2nd Earth Observation Satellite 'Mohammed VI-B': Details, Features, Highlights
Arianespace on 21st November 2018, launched Morocco's second earth observation satellite on board of Vega rocket from the launch pad at Guiana Space Center in Kourou, French Guiana in South America.
Mohammed VI-B satellite will be placed at same orbit as its twin satellite Mohammed VI-A, the first Moroccan satellite launched in November 2017 also on Vega rocket. The launch completes Morocco's two-satellite constellation for Earth observation.
Mohammed VI-B satellite is a 1,100-kilogram satellite which was developed by Thales Alenia Space and Airbus Airbus Defence and Space.
Airbus had built a platform of the satellite while Thales Alenia Space supplied payload and ground segment for image processing. It will be mainly used for mapping, land surveying, agricultural monitoring, prevention and management of natural disasters, monitoring changes in the environment and desertification as well as border and coastal surveillance.
About Arianespace
Arianespace is a multinational company founded in 1980. It is the world's first commercial launch service provider. It has its headquarters in Courcouronnes, Essonne, France.
Arianespace offers a number of different launch vehicles: heavy-lift Ariane 5 for dual launches to geostationary transfer orbit (GTO), Soyuz-2 as a medium-lift alternative, and solid-fueled Vega for lighter payloads.
As of May 2017, Arianespace has launched more than 550 satellites in 254 launches over 34 years. It uses Guiana Space Center in French Guiana as its main launch site.
ISRO uses Arianespace's services for launching its heavy satellites. Arianespace's Vega is a four-stage rocket designed by Arianespace launch small commercial and science satellites into orbit. The rocket is 98 feet (30 meters) tall and can launch payloads of up to 2,500 kilograms (5,511 pounds) into orbit.