ISRO launches GSAT-29 modern communication satellite from GSLV-Mark-3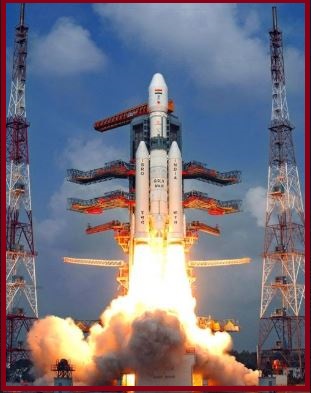 ISRO launches GSAT-29 modern communication satellite from GSLV-Mark-3: Details, Features, Highlights
The Indian Space Research Organization (ISRO) has launched the modern communication satellite GSAT-29 onboard the rocket GSLV-Mark-3.
The GSAT-29 satellite onboard flight took place on 14th November 2018, from the second launch pad of the Satish Dhawan Space Center at Sriharikota near Chennai.
This would be the second development flight of the heavier launch vehicle GSLV Mark-III. It has the capacity to lift satellites of about four-tons into a geostationary transfer orbit.
The payload for the GSAT-29 satellite is high; it has a lift-off mass of 3423 kilograms and an operational life of more than ten years.
The GSAT-29 satellite has Ku and Ka spot beams for augmenting hi-speed data connectivity in remote and far-flung areas.
The GSAT-29 satellite will also serve as a test-bed for several new technologies in providing the latest communication technologies.
Overall, this was ISRO's fifth launch this year in 2018.