Updated By: LatestGKGS Desk
Sanjaya Baru Profile, Work, Career, Achievement, Book, Controversy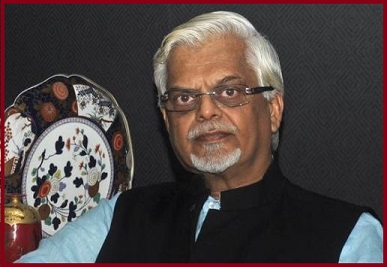 Sanjaya Baru Profile, Work, Career, Achievement, Book, Controversy
Sanjaya Baru is a political commentator and policy analyst. He served as Secretary General of the Federation of Indian Chambers of Commerce and Industry (FICCI).
Sanjaya Baru while serving in the political and economic analysis field has been a media advisor to Prime Minister Manmohan Singh from 2004 to 2008. He has also been a member of the Indian National Security Advisory Board between 1999 and 2001.
Sanjaya Baru was a member in the Indo-ASEAN major person group 2010. He has also been a member of the Indian National Defense University Committee from 2002 to 2004.
Sanjaya Baru took over as the General Secretary of India's premier Chamber of Commerce and Industry (FICCI) in 2017 to which he resigned in April 2018,
Sanjaya Baru also worked as a journalist and was the Chief Editor of Business Standard, Economics Times and Associate Editor of Times of India.
Sanjaya Baru has also been a Professor of Economics at Hyderabad University, Indian Council for Research on International Economic Relations, Delhi and Li Kuan Yeov School of Public Policy, Singapore.
Sanjaya Baru in April 2014, authored a book named 'The Accidental Prime Minister: The Making and Unmaking of Manmohan Singh' that narrates about his time in Prime Minister Office (PMO) when he was assisting former PM Manmohan.
However, his book claimed controversy over that the Prime Minister was completely subservient to Congress President Sonia Gandhi.
A film is also going to release inspired by his book that is featuring Anupam Kher as (PM Manmohan Singh) and Akshay Khanna as (Sanjaya Baru) on 11 January 2019.