Former Sri Lankan Cricket Captain Sanath Jayasuriya Profile, ICC Career Highlights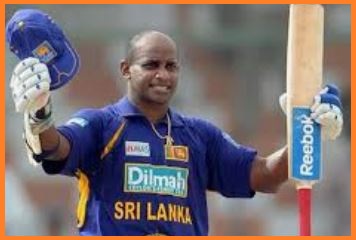 Former Sri Lankan Cricket Captain Sanath Jayasuriya Profile, ICC Career Highlights
Sanath Jayasuriya is a former Sri Lankan cricketer and a former captain of the Sri Lankan national team. He is considered one of the greatest One Day International (ODI) players of all time.
Sanath Jayasuriya was well known for his powerful striking and match-winning all-around performances in ODI cricket.
Sanath Jayasuriya is credited for having revolutionized one-day international cricket with his explosive batting with Romesh Kaluwitharana in 1996, which initiated the hard-hitting modern-day batting strategy of all nations.
Sanath Jayasuriya was an all-rounder, who had an international cricket career that spread over two decades.
Sanath Jayasuriya is the only player to score over 12,000 runs and capture more than 300 wickets in One Day International cricket. Hence, he is regarded as one of the best all-rounders in the history of limited-overs cricket.
Sanath Jayasuriya was named as the player of the tournament when Sri Lanka won the cricket World Cup in 1996. Overall, he scored 21 centuries and took 323 wickets in 445 one-day internationals. He also averaged 40.07 runs in 110 Test matches.
Sanath Jayasuriya served as the captain of the Sri Lankan cricket team from 1999 to 2003.
Sanath Jayasuriya retired from Test cricket in December 2007 and from One Day Internationals in June 2011 but continued playing Twenty20 matches until 2012.
On 28th January 2013, Sri Lankan Cricket appointed him as the chairman of the cricket selection committee.
Sri Lanka won the ICC World Twenty20 for the first time in 2014, during his tenure as the chief selector.