BHEL and ARAI Inks MoU For e-Mobility Projects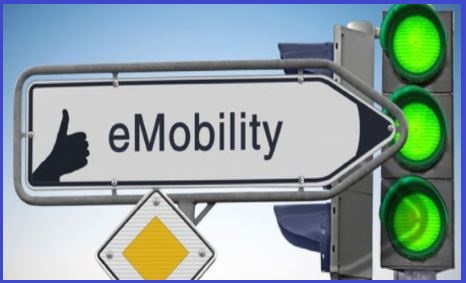 BHEL and ARAI Inks MoU For e-Mobility Projects: Details, Aim, Purpose, Significance, Highlights
Bharat Heavy Electricals Limited (BHEL) and Automotive Research Association of India (ARAI) recently on 1st May 2019, have signed an MoU (Memorandum of understanding) for cooperation on projects related to e-mobility.
BHEL's unique strength as a technology developer and implementer and ARAI's expertise and advanced facilities in design, testing, and certification of mobility products, will efficiently generate synergies in implementing solutions for Electric & Trolley Bus, EV Chargers, Battery & Charger testing, etc.
Electro-mobility (e-mobility) refers to the development of electric-powered or electronic driven vehicles and moving away from traditional vehicle design which uses fossil fuels and oils. It includes fully electric vehicles and hybrid electric vehicles.
BHEL (India's largest power generation equipment manufacturer)
Established: 1964
Headquarters: New Delhi
Type: Engineering and Manufacturing Company
Owner & Founded: Government of India
ARAI (India's leading automotive R&D organization)
Established: 1966
Headquarters: New Delhi
ARAI was set up by the Automotive Industry with the Government of India.
ARAI is an autonomous body affiliated to the Ministry of Heavy Industries and Public Enterprises (MOHI&PE, administers 48 central public sector enterprises (PSEs)).
ARAI is a prime Testing and Certification Agency notified by Government of India under Rule 126 of Central Motor Vehicle Rules, 1989.