UN 5th Global Road Safety Week 2019 Theme, Details, Aim, Significance, Key Highlights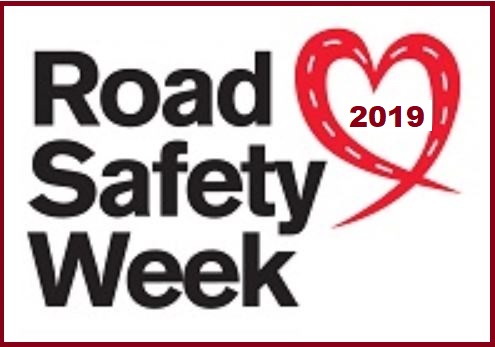 UN 5th Global Road Safety Week 2019 Theme, Details, Aim, Significance, Key Highlights
The United Nations 5th Global Road Safety-2019 week is being observed between 6th May to 12th May 2019.
The 5th Global Road Safety-2019 week theme is "Leadership For Road Safety".
The #SpeakUp campaign runs on the philosophy of the Decade of Action for Road Safety 2011-2020. Many countries started adopting the first global Decade of Action on 10th May 2011.
The UN Global Road Safety Weeks and its' campaigns are coordinated by United Nations Road Safety Collaboration, chaired by the World Health Organization (WHO).
On the occasion of 5th Global Road Safety-2019 week WHO has released "Global Status Report on Road Safety".
Key Findings
All over the world Road accidents are leading cause of death among people in between 5years- 29years of age.
Every year more than 1.35 million lives are lost and 50 million gets injured in road accidents.
India's Performance: Since 2008, India has maintained the questionable distinction of being world number one in road crash deaths. In 2015, India became a signatory to Brasilia Declaration on Road Safety, where it committed to reducing 50% of its road crash deaths by 2020. But even after 2015, the full scale of the problem in India is still unacknowledged.
As per Indian government data on road accidents, road crashes kill about 1,50,000 people each year. Although WHO report argues that numbers are understated and that India might be losing more than 2,99,000 people each year.