Updated By: LatestGKGS Desk
India Hosting 2-days WTO Ministerial Meeting: Details, Aim, Significance, Highlights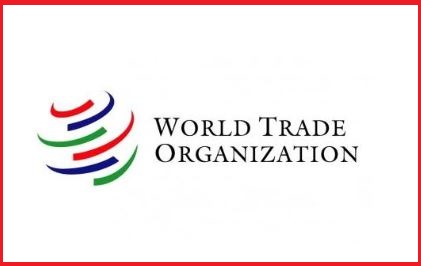 India Hosting 2-days WTO Ministerial Meeting: Details, Aim, Significance, Key Highlights
India is hosting a two-day ministerial meeting of the World Trade Organisation (WTO) in New Delhi. It is scheduled to be held from 13th May 2019 to 14th May 2019
The WTO Ministerial Meeting witnessed ministers from 16 developing nations and six least developed would be taking part in the meeting.

In the WTO Ministerial Meeting issues to be discussed includes deadlock on the appointment of WTO's appellate body members and the way forward on reforms at the global trade body.
The WTO Ministerial Meeting aims to bring together developing nations and the least developed nations on a common platform to share their concerns on various issues affecting the trade organization and work together to address these issues.
The WTO Ministerial Meeting is being held at a time when the multilateral rules-based trading system is facing serious and grave challenges.
The WTO Ministerial Meeting first day involved a meeting of senior officials of the participating countries and on the second day, the ministerial meeting was held.
The WTO Ministerial Meeting participants include Bangladesh, China, Malaysia, Indonesia, Kazakhstan, Malawi, Brazil, Guatemala, Barbados, Argentina, Benin, Chad, Guyana, Egypt, Jamaica, Central African Republic, Nigeria, Oman, Saudi Arabia, Uganda, Turkey, and South Africa.

All the participants together will aim to build consensus on how to move forward on the WTO reforms, while preserving the fundamentals of the multilateral trading system.