Updated By: LatestGKGS Desk
Article 324 Details, Usage for free fair elections, Latest updates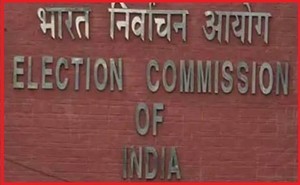 Article 324 Details, Usage for free fair elections, Latest updates
Article 324 provides the Election Commission of India (ECI) a supreme power to control the administration during the election period. Superintendence and directing power are vested to the EC through this article.
Article 324 also states that the Chief Election Commissioner of India and the regional election commissioners may change the campaigning time limits through proper notifications. For this, it is to be noted that the Election Commission may restrain any candidate of any election to take part in such election for violation of the electoral code of conducts.
Latest Updates
In Lok Sabha Elections-2019, the Election Commission has ordered that no election campaign will be held in 9 Lok Sabha seats in West Bengal after 10 pm on 16th May 2019 following mob violence for polling on 19th May 2019.
It is the first time that the Election Commission has used Article 324.
Latest Election Commission Of India Eci Updates