Lok Sabha Election 2019: ECI New Voter Turnout App Features, Aim, Download Details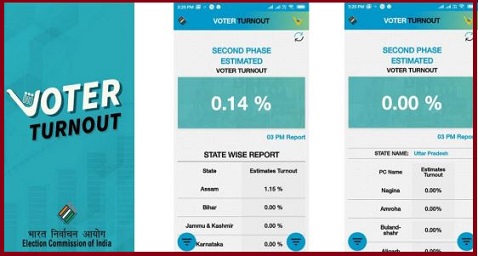 Lok Sabha Election 2019: ECI new Voter Turnout App Features, Aim, Download Details

The election commission of India launched a Voter Turnout app to enable the people of India to watch real-time voter turnout.
After collecting all the information from officers, it will be compiled and displayed in the app. The data at the assembly level and the data in various parliamentary constituencies will be available in the app.
The Voter Turnout app is available in the Google Play Store and will only be supported on the Android 4.4 KitKat or above version.
Election Commission has been taking active measures in a bid to educate voters in the country and encourage them to vote in the ongoing Lok Sabha Elections 2019.
Election Commission of India (ECI)
Formed: 25 January 1950
Headquarters: NirvachanSadan, Ashoka Road, New Delhi