Updated By: LatestGKGS Desk
RBI makes accounts opening KYC easy with OTP on mobile from banks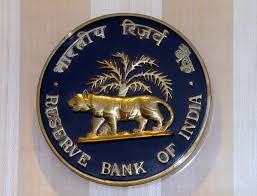 The Reserve Bank of India made the changes in the rules of know your Customer (KYC) for accounts opening process with OTP
RBI has given approval to send One Time Pin (OTP) in the mobile phones while opening the bank account.
Through OTP procedure banks can open bank accounts quickly but the banks need to take the permission from their customers for OTP pin.
RBI has issued a notification for this and declared that in these type of bank accounts amount in the banks should not exceed to 1 lakh.
OTP opened Bank accounts amount not exceed 1 lakh and credit not more than 2 lakh
RBI has also declared that in these type of bank accounts not more than 2 lakh can be credited in a financial year.
The term loans will only e issued under KYC and the amount of loan not should not exceed 60,000.
The banks after opening accounts will gather customers' information in one year and if proper information is not provided than banks will close this account.
Commercial banks have to provide information regarding opening of accounts through KYC to central KYC Registry from 1st January 2017.
Latest Reserve Bank Of India (RBI) Updates