Updated By: LatestGKGS Desk
European Day Of Language: 26th September, History, Significance, Details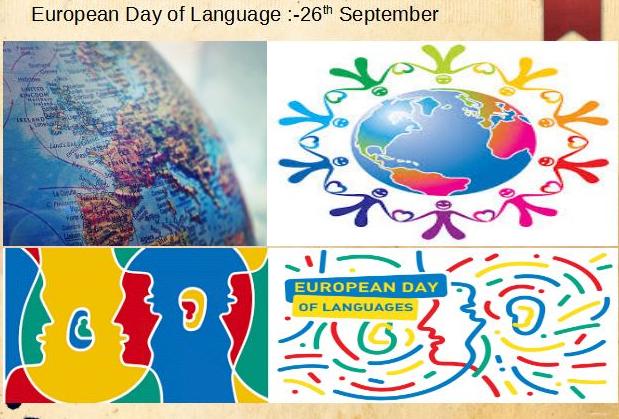 European Day Of Languages celebration on 26th September, History
The European Day of Languages is a celebration of the incredible quantity and diversity of languages spoken throughout Europe. Every year, schools and organizations commemorate the anniversary with a European languages day to promote language study and to highlight Europe's linguistic and cultural diversity.
The European Day of Languages (EDL) was established in 2001 to coincide with the European Year of Languages. At the conclusion of this campaign, the Committee of Ministers of the Council of Europe decided to make EDL an annual event, to be celebrated on September 26th each year.
Every year, millions of people in the Council's member countries and elsewhere organize or participate in activities that promote linguistic diversity and the ability to communicate in other languages.
The overarching goal is to draw attention to Europe's rich linguistic and cultural diversity, which must be encouraged and preserved, as well as to broaden the range of languages that people learn throughout their lives in order to develop multilingual skills and reinforce intercultural understanding. The European Day of Languages (EDL) is an opportunity to celebrate all of Europe's languages, including those that are less widely spoken and those of migrants.
More than 225 languages are spoken in Europe, accounting for around 3% of all languages spoken worldwide.
Latest European Day Of Languages Updates