Updated By: LatestGKGS Desk
Chief of Defense Staff (CDS) of India: History, Existing Scenario, Current Chairman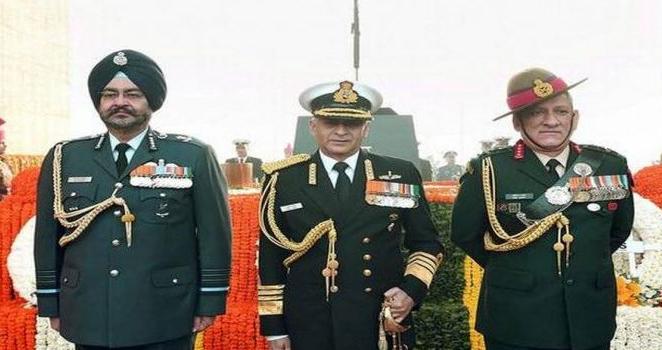 The first-ever proposal for the Chief of Defense Staff in India
The first proposal for a CDS in India came from the 2000 Kargil Review Committee (KRC), which called for a reorganization of the apex decision-making and structure and interface between the Ministry of Defense and the Armed Forces Headquarters.
The Group of Ministers Task Force that studied the KRC report proposed to the cabinet committee on security that a CDS, who would be five-star officer, be created.
In preparation for the post, the government created the Integrated Defense Staff (IDS) in late 2002, which was to eventually serve as the CDS' Secretariat. However, over the past 17 years, this has remained yet another department within the military establishment.
Existing Scenario in India
India has had an equivalent post known as the Chairman, Chief of Staff Committee (CoSC), but this office lacks effectiveness because of its structure.
The senior-most among the three service chiefs is appointed as the head of the CoSC. With the chief's retirement, the office terminates.
The current chairman of the CoSC is Air Chief Marshal Birender Singh Dhanoa. BS Dhanoa will retire at the end of September.