Updated By: LatestGKGS Desk
PM Narendra Modi announced to create the post of Chief of Defense Staff: facts detail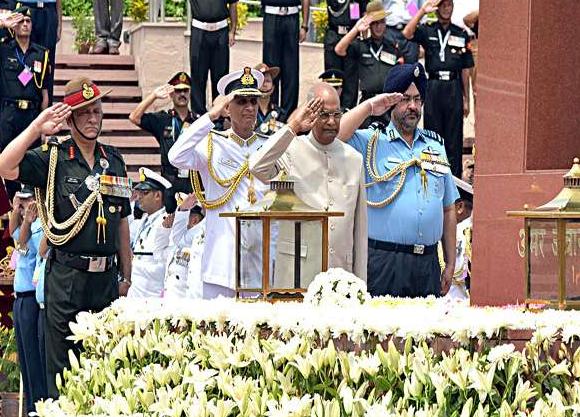 India to get Chief of Defense Staff (CDS) for effective leadership to the armed forces
On Independence Day, Prime Minister Narendra Modi announced the creation of the post of Chief of Defense Staff in his address from the red fort.
The Chief of Defense Staff post will provide effective leadership at the top level to the three wings of the armed forces.
The CDS post will also help to improve coordination among the armed forces.
What is the Chief of Defense Staff?
The Chief of Defense Staff(CDS) is a high military office that oversees and coordinates the working of the three services. The role of the CDS becomes critical in times of conflict.
The CDS offers seamless tri-service views and single-point advice to the Executive (in India, to the Prime Minister) on long-term defense planning and management.
The CDS includes manpower, equipment, and strategy as Integrated planning and application of military power at the Strategic, Operational and Tactical levels, with proper sequencing of the combat power of the three Services in time and space as per requirement and in relation to the enemy's centers of gravity and culmination points is a must to win a war.
Latest Independence Day Updates