Updated By: LatestGKGS Desk
Lost And Stolen Mobiles: Register Your Complain On Helpline Number '14422' Details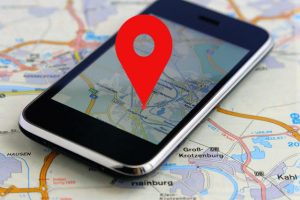 Lost And Stolen Mobiles: Register Your Complain On Helpline Number '14422' -Details, How It Works
In a bid, to meet increasing mobile lost or theft incidence, Government of India has come up with a solution by launching a '14422' Helpline Number.
Now, by simply calling or sending 'SMS' to Helpline Number '14422' people can easily register complain of their lost or stolen mobile without visiting a local police station.
According to the Department of Telecommunications, '14422' helpline service will be initiated first in the state of Maharashtra by the end of May 2018 and in 21 circles by December 2018.
The Centre for Development of Telematics (CDoT) has developed a Central Equipment Identity Register (CEIR) which contains the database of all the IMEI numbers of blacklisted handsets.
The IMEI is a 15-digit number unique to each mobile phone that identifies the make, model and manufacturer. It helps in tracking a phone and calls by law enforcement agencies as well.
Each mobile network has an equipment identity register, classifying permitted IMEIs under a whitelist. Phones that don't conform to the local regulations are listed on what is called a grey list, while those that are stolen or lost are on a blacklist.
Telecom department on a taking of fake IMEI numbers and tampering of IMEI number has declared a punishable offense with up to three years of imprisonment & fine.
How It Works
Your lost mobile number will be first matched with the lost mobile's IMEI number. If the lost device IMEI number got matched but the number is changed at the same time the CEIR will terminate that number and lock that lost device so as to prevent them from getting reactivated with a new SIM on a different network. Locked lost mobile's IMEI number will still be traced by the authorities.