Updated By: LatestGKGS Desk
NITI Aayog: 3000 Tinkering Labs To Establish Under Atal Innovation Mission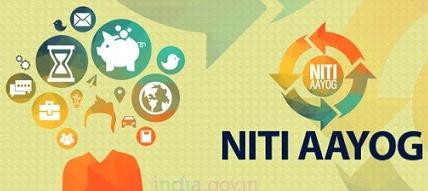 NITI Aayog: 3000 Tinkering Labs To Establish Under Atal Innovation Mission- Details, Aim, Purpose
NITI Aayog on 12th June 2018, has announced the creation of 3000 additional Atal Tinkering Labs under the Atal Innovation Mission (AIM).

NITI Aayog for this initiative has selected 3000 additional schools for the establishment of Atal Tinkering Labs (ATLs), bringing the total number of ATL schools to 5441.
The Atal Tinkering Labs aims to be innovative play workspaces for students between Grade VI to Grade XII, which stimulate innovations combining science & technology.
The ATLs will function as innovation hubs for these student innovators to explore solutions to unique local problems which they come across in their everyday lives.
The ATLs would be equipped with modern technologies such as 3D printers, Robotics, Sensor Technology Kits, Internet of Things and miniaturized Electronics, which enable the students to learn and solve local community problems using emerging Technologies.
The ATLs will encourage students to explore and experience Design Thinking and Innovation, using a do-it-yourself approach and develop innovative solutions to India's social, community or economic problems.
These additional 3000 schools will expand the reach of the ATL program, increasing the number of children exposed to innovation and technologies like 3D Printing, Robotics, IoT, and microprocessors.
These schools will facilitate the creation of over 1 million Neoteric Child Innovators by 2020.
The selected schools will receive a grant of Rs 20 lakh in the next five years to establish Atal Tinkering Labs for nurturing innovation and entrepreneurial spirit among secondary school children.