Updated By: LatestGKGS Desk
Padma Shri Dr.Govindappa Venkatswamy Biography, Profile, Achievements, Awards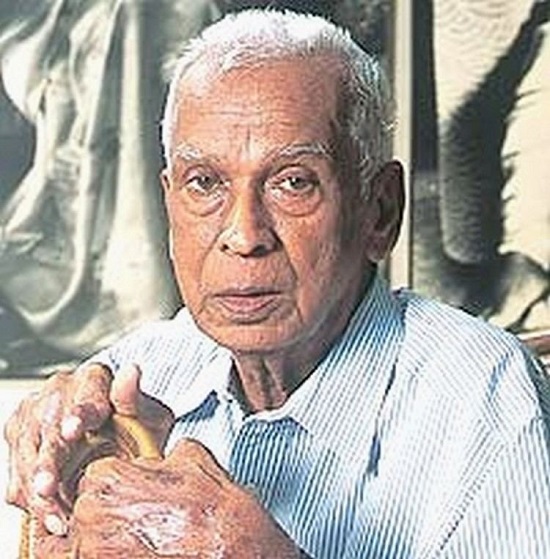 Dr. Govindappa Venkatswamy Biography, Early Life, Family Background, Education, Medical Career, Life Struggle, Achievement Awards
Dr. Govindappa Venkataswamy born on 1st October 1918, Tamil Nadu. Arvind Eye hospital was established in 1976.
In his village, there were no doctors, he lost his three cousins due to pregnancy-related complications. At that time he decided to become a doctor.
Dr. Govindappa Venkatswamy earned Bachelor Degree in arts in Chemistry from American College, Madurai in 1938. In 1944 he completed his Medical degree from Stanley Medical College, Madras.
Dr. Govindappa Venkatswamy joined the Indian Army Medical Corps and serve from (1945-1948) but had to retire in 1948 after developing rheumatoid arthritis.
At one point, arthritis became so severe that he was bedridden for over a year. For a time, he struggled just to walk and could not hold a pen in his badly crippled finger.
After that, In 1951 he completed Msc in Ophthalmology from Government Opthamalic Hospital, Madras.
Dr. Govindappa Venkatswamy used to perform more than 100 surgeries in a Day. In 1956, Dr. Venkatswamy joined the faculty at Madurai Medical College, a government school, where he was appointed the head of the Department of Ophthalmology and later served as Vice- Dean of the college.
Dr. Govindappa Venkatswamy developed the outreach eye camp programmes in 1960, a rehabilitation centre for the blind in 1966, and the creation of an ophthalmic Assistants Training programme in 1973. In 1976, he opened Arvind Eye Hospital in Madurai.
Dr. Govindappa Venkaswamy was awarded Padma Shri by Government of India in 1973.