Sushma Swaraj Political Career, Achievements, Awards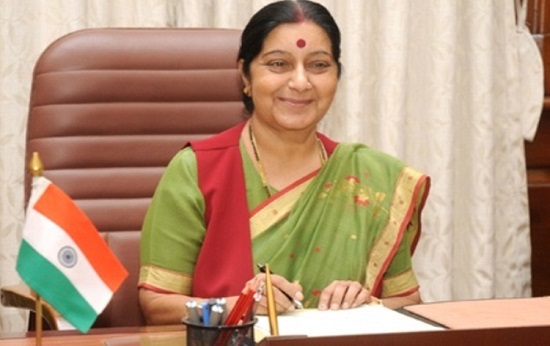 Outstanding Parliamentarian Award Winner EAM Sushma Swaraj Political Career Achievements, Awards
Sushma Swaraj started her political career with Akhil Bharatiya Vidyarthi Parishad in the 1970s. After an emergency, she joined the Bharatiya Janata Party. Later she became a national leader of BJP.
She became a member of the Haryana Legislative Assembly from 1977 to 1982, receiving the Ambala Cantonment assembly seat at the age of 25, and then again from 1987 to 1990.
In July 1977, she was sworn in as a Cabinet Minister in the Janata Party Government headed by the Chief Minister Chaudhary Devi Lal. She became State President of Janata Party (Haryana) in 1979 when she was 27 years old.
Sushma Swaraj has been working as the Indian External Affairs Minister under Prime Minister Narendra Modi since May 2014.
In 1977, at the age of 25 years, Sushma Swaraj became the youngest Cabinet Minister in Indian 1979, at the age of 27 years, she became the Janata Party's State President in Haryana
Sushma Swaraj holds a record of becoming the first woman spokesperson of a national-level political party. Sushma Swaraj holds credit of becoming the BJP'S first female Chief Minister. She is also the first woman Union Cabinet Minister.
Sushma Swaraj was given the Best Speaker award by the Haryana State Assembly. Sushma Swaraj received the Best Parliamentarian award twice in the years 2008 and 2010. She is the first-ever and the only woman MP to receive the Outstanding Parliamentarian Award.