Updated By: LatestGKGS Desk
Fixed-Dose Combination Drugs (FDC) or Combination Drugs Features, Side Effects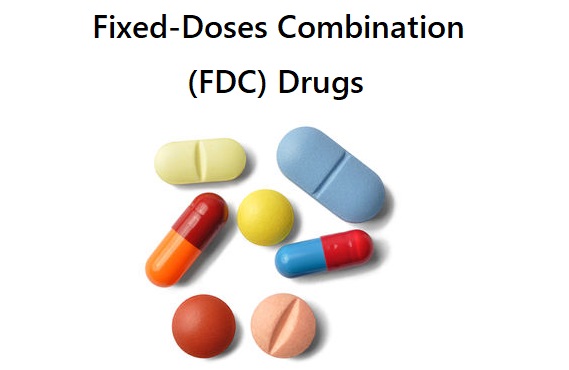 What are Fixed-Dose Combination Drugs (FDC) or Combination Drugs?
Fixed Dosage Combination: The medicine that is made in combination with two or more drugs is called a fixed dose combination or FDC.
These drugs are sold as a combination of a powerful antibiotic. Thousands of medicines are prepared from FDC in the country and many FDCs are made without approval. FDC produces the most medicines for painkillers.
Side Effects of FDC:
The use of antibiotic in a greater amount would be dangerous to the body, so the government has banned these drugs.
The use of antibiotic in excessive amounts affects the central nervous system and is also harmful to the liver. High intake of antibiotic prepared with FDC increases the risk of heart attack.
Earlier, the Central Government had imposed restrictions on the production, sale, and distribution of 344 FDC drugs for the purpose of human use under Section 26A of the Drugs and Cosmetics Act, 1940, in March of 2016.
After this, the government had restricted the FDC to five more than the 344 FDC under the same provisions.
However, the affected producers or manufacturers have challenged this decision in different high courts and the Supreme Court of the country, which allowed the companies to get temporary permission.