Updated By: LatestGKGS Desk
GIS (Geographical Information System) Applications, Features, Benefits, History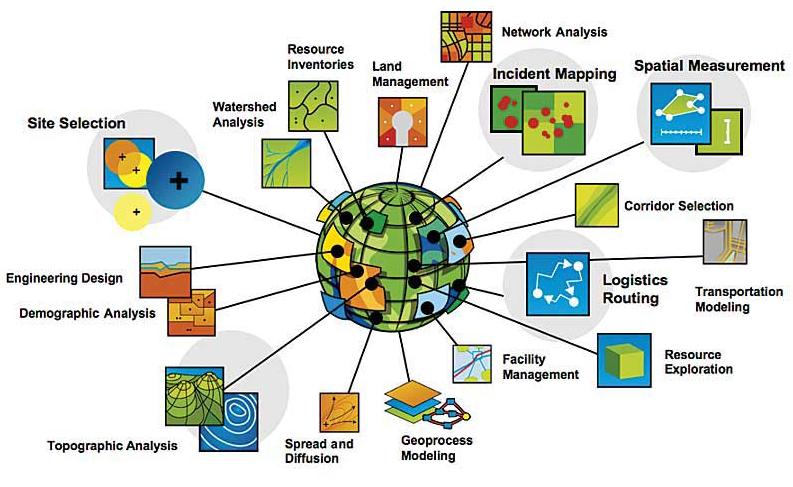 Geographical Information System (GIS) History, Features, Spatial Data Analysis, Benefits, Applications
GIS is a technological field that incorporates geographical features with tabular data in order to map, analyze, and assess real-world problems.
The key word to this technology is Geography - this means that some portion of the data is spatial. In other words, data that is in some way referenced to locations on the earth.
Coupled with this data is usually tabular data known as attribute data. Attribute data can be generally defined as additional information about each of the spatial features.
It is the partnership of these two data types that enables GIS to be such an effective problem-solving tool through spatial analysis.
The system also comes in handy when authorities want to discover any potential wetlands that need to be protected from the harmful effects brought about by pollution.
Companies also take advantage of the GIS so that they may be able to choose a strategic market location that has not yet been saturated by other competitors in the particular niche industry.
Any potential spread of diseases & other such as pandemic are usually limited by the use of the GIS since the patterns of their occurrence is predicted in sufficient time.