Updated By: LatestGKGS Desk
The Ganges and Its Tributaries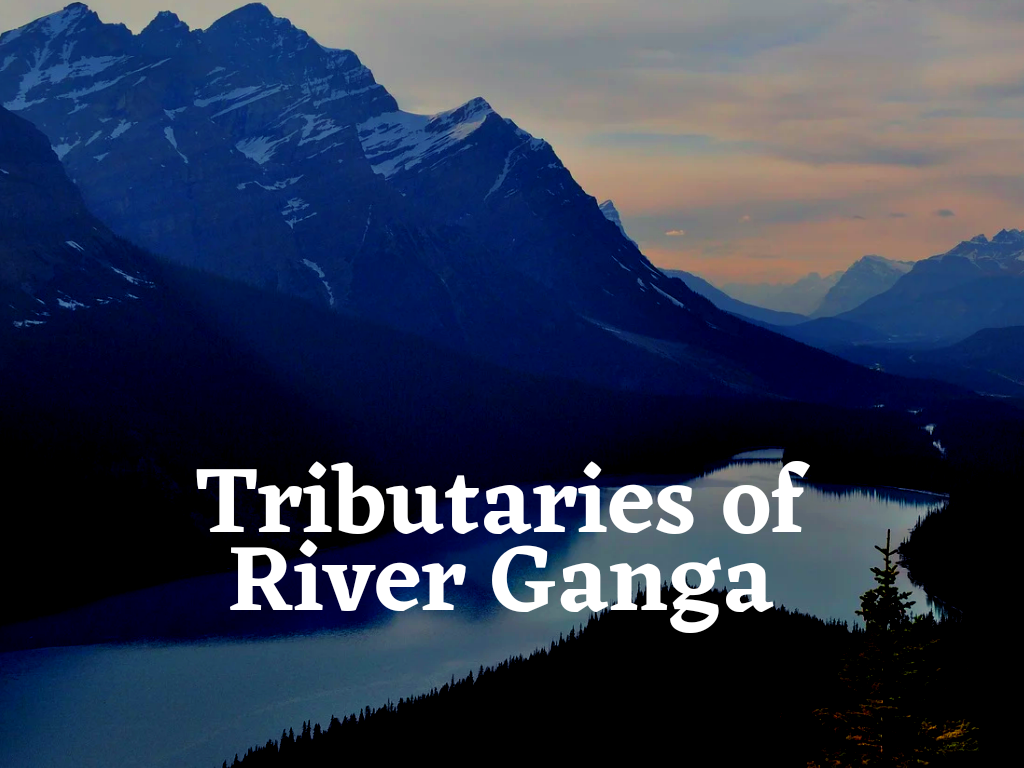 Tributaries of River Ganga
The Ganges is the sacred river of Hindus.
The Ganges is a trans-boundary river which flows through India and Bangladesh.
The river originates from the Western Himalayan and further flows through gangetic plains of North India.
In Bangladesh it is known as Padma and by joining Jamuna River it forms the Meghna River,
along with this it finally enters into Bay of Bengal.
The Ganges river is a lifeline to millions of people who are living beside its basin and are dependent on it for meeting their needs.
The river provides shelter to many mammals,such as Gharial,South Asian river Dolphin.
Ganga : Its Tributaries
Its tributaries are Ramganga, Gomti, Gandak, Ghaghara, Garra, Koshi, Mahananda, Burhi Gandak, Yamuna, Sone,
Tamsa, Ajoy,Damodar,Rupnarayan, Falgu,Punpun, Kiul,Karamnasa,Chandan.
The Ganges is getting polluted day by day and this is going to cause severe harm not only to the humans but to the animals inside it too.
The Ganga Action Plan initiated by the government turned out to be a flop one.
The Ganges and all of its tributaries are used for irrigation purpose from a long time.
A number of Dams and Canals are also constructed on the river.